Jessica Gremley
Medical Esthetician, Certified Acne Specialist, Laser Specialist, and Healing Diets Practitioner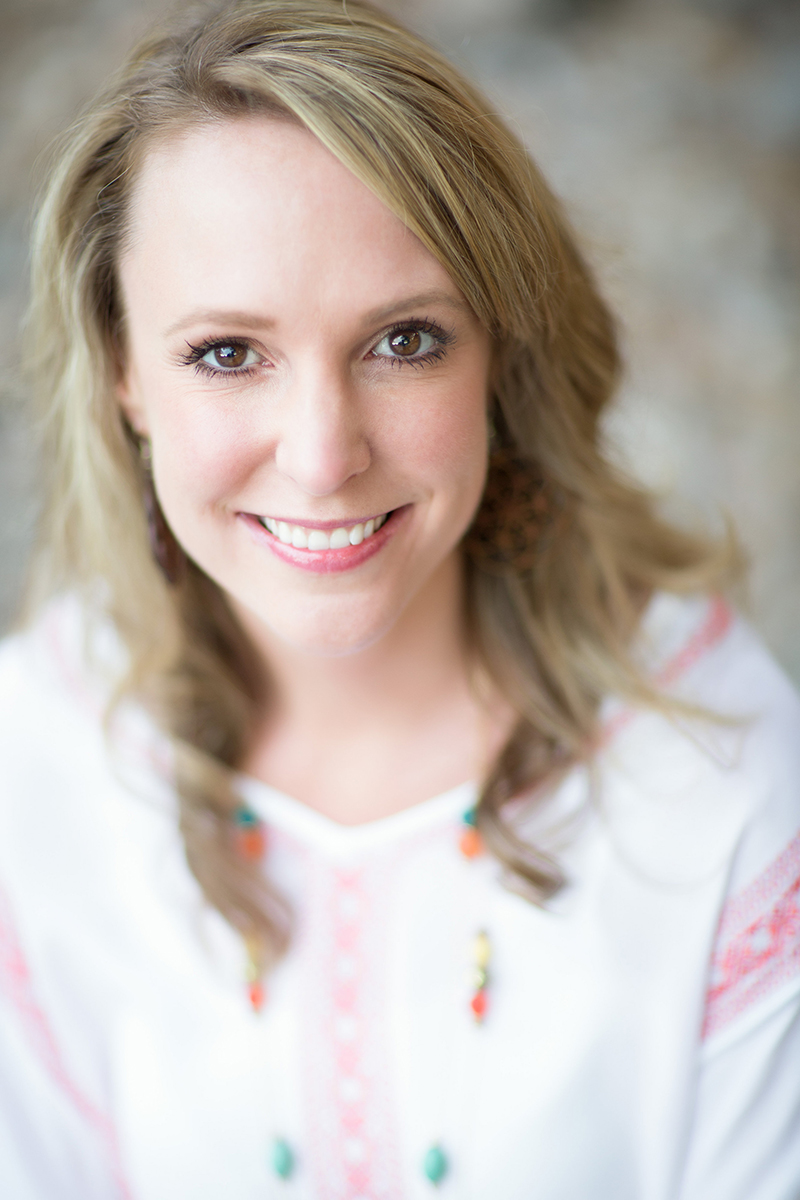 I have passionately dedicated the last 14 years to helping people look and feel their best via the field of medical esthetics. I work with a three-pronged approach to skin care: clinic-grade topical skin care (in-office treatments and home care), healthy diet, and herbs/vitamins/homeopathic remedies. Should we work together, this will be the approach I will take to helping you maintain your skin and/or improve any skin problems. My specialties include anti-aging treatments (pro-aging I like to call it), active acne & acne scarring reduction, maintenance skin care, and hormonal skin conditions. I commit myself to educating you on how to take control of your inner health and outer beauty!
Education
In 2002, I received my Bachelor's Degree from the University of Iowa with a major in Communications and minor in Psychology. While attending college, I worked as a nursing assistant at the University of Iowa Hospitals. After college, I worked in the non-profit sector and at the same time I yearned for a profession where I was working straightforwardly with individuals and eventually helping them to enhance their person satisfaction and feel better about themselves. In 2003, I started Esthetics school in Chicago, IL where I trained on the basics of skin care including anatomy of the skin, product chemistry, topical ingredients, facial techniques, and massage therapy. Around two months into school, I began reading the Perricone Prescription by Dr. Perricone, I felt a genuine knowledge that the only way to heal the skin was through sustaining the body appropriately, internally as well as externally. The skin is the largest organ of the body and directly expresses its inner nature- healthy and radiant OR imbalanced and blemish.
I most recently received certifications in Acute Homeopathy from the Caduceus Institute and as an Acne Specialist from the Face Reality Skin Clinic owner. I studied under Laura Cooksey and, through her, Dr. James Fulton. Dr. Fulton is known as one of the top acne research experts in the world, the co-inventor of Retin-A and the scientist that introduced Benzoyl Peroxide to the world. Their results of curing acne have been replicated across the country with a 95% success rate. I am now equipped with the knowledge and products of these industry acne experts and am excited to share them with you.
Currently, I am studying to obtain my Naturopathic Physician diploma from the School of Natural Medicine in Boulder. Due to my passion for healing foods, my studies started with the Self-Healing Program and Healing Diets. In 2014, I received my diploma as a Healing Diets Coach. My studies thus far have consisted of: raw foods theory and practice, health assessment and diagnostic skills, juice cleansing, fasting, longevity diets concepts, food combining, alkaline versus acid and the dis-ease state, and much more.
Clinic Experience
Several years into my career, I partnered with a prominent physician to start a holistic medical spa and wellness center in Chicago. Over a six year time frame at this clinic, I was able to hone my skills in aesthetic medicine and holistic skin care treatments. I have used the following treatments for the last nine years: microdermabrasion, chemical peels, dermaplaning, facials, PDT, Isolaz Acne Therapy, Photofacials, Facial & Leg Vein Therapy, Fraxel, Fractional C02 & Erbium Laser, Laser Genesis, Laser Hair Removal, Blue Light and V-Beam.
Nikki Shannon
Licensed Esthetician, Certified Acne Specialist
Nikki's own teen acne combined with a very noticeable scar across her neck from a car accident was the motivation she needed to discover her true passion for skincare. Her skin issues caused many hard days in her life but because of these specific issues, she became determined to help others. Nikki feels that education is the most useful tool to have when dealing with the body and skin. She always gives each client every bit of beneficial information, and guides them as she would herself. Her knowledge coupled with her innate ability to understand and empathize with another's health concerns is one of Nikki's greatest assets in dealing with clients. She loves to play detective and to find answers, and always tries to find an appropriate solution, to the best of her ability.
In 2008, Nikki trained at The Dermal Institute of Atlanta and has worked as an Esthetician across the country ever since. She began practicing on The Outer Banks of North Carolina, where she was born and raised, then moved to Lake Tahoe to become certified in Massage Therapy, as well. After obtaining her certification for Massage Therapy and working as a dually licensed therapist in Lake Tahoe, Nikki moved to San Francisco. There she worked for various businesses before opening her own Esthetics and Massage studio downtown, in the historical Flood Building.
In 2015, Nikki moved here, to Denver, and loves it! In addition to her Esthetics License, Nikki is a certified Acne Specialist and Massage Therapist. She has also obtained advanced certifications in Chemical Peels, Microdermabrasion and Craniosacral Therapy. Nikki has also completed our Holistic Acne Training Program and performs: IPL, DermaPen, Thermo-Lo, Dermaplaning, MicroPeels and Anti-Aging Boot Camp Programs.
Nikki believes that the skin reflects internal issues existing within the body. Her mission is to seek out those issues and to heal her clients from the inside out. Education is a favorite focus, within Esthetics, for Nikki. She has a tremendous grasp on the physiology of the skin and a great understanding of all internal bodily systems. This has helped Nikki to better customize and treat her client's skin conditions.
Since moving to Denver, Nikki has bought a horse and works with other horses to train and teach natural horsemanship techniques.  She grew up riding horses and besides skincare, horses are her greatest passion. So, most weekends she can be found riding through a mountain trail. Nikki lives just west of Denver with her two children, husband, and her father. Besides her love of animals, Nikki enjoys art and music, especially going to concerts and gallery openings.
Casey Phelan
Licensed Esthetician, Certified Acne Specialist
I am Casey Phelan, and have struggled with acne since I was 16 years old. Having acne made me feel uncomfortable in my own skin. I would wake up and try to avoid the mirror because I knew it would just make me feel awful. Then I discovered Natural Acne Clinic's Acne-Clearing program. I learned more and more about acne and went through the 3-month program. This program not only cleared but skin but helped give me the building blocks to continue to take care of my skin.  I felt more confident and educated on why I was getting acne.
Before I became an Esthetician at The Natural Acne Clinic, I studied at the Denver School of Medical and Botanical Aesthetics. Here I learned how to perform facials, microdermabrasion, chemical peels, dermaplane, waxing, aromatherapy, lash and brow tinting and makeup application. I then became a Certified Acne Specialist through Face Reality and completed a Holistic Acne Clearing Program.
Now that I am on the other side, I want to educate and help clear as many people as possible.  This program is different than other products and dermatologists because we specialize in clearing acne, and are guiding you through a 3-month program that has a 90% success rate using Jessica's proven Holistic Acne Clearing program. We help to get you clear from the inside out because everything in our bodies works together.
Dealing with acne is always hard; however, just imagine how you would feel after taking a few months to become clear and gaining the knowledge to stay clear!
Dr. Fred Grover
M.D., FAAFP, ABIHM, ABAARM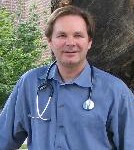 Dr. Grover is a well- recognized Board- Certified Family Physician (FAAFP) who has been practicing medicine in Denver since 1996. He has additional board certifications in Integrative medicine (ABIHM) and Anti-Aging, Restorative Medicine (ABAARM). His expertise includes the following:
Integrative and Functional medicine
Primary care medicine with a focus on prevention.
Anti-aging, Age Management, Restorative medicine
Bio-identical hormone replacement / hormone restoration
Brain Health and mind-body balance, preventative neurology
Aesthetic dermatology.
In summary, Dr. Grover's passion and expertise are aligned with his goal of helping you heal from the inside out, addressing the more complex underlying root causes of symptom or disease manifestation. He is an Assistant Clinical Professor of Family Medicine at the University of Colorado Denver and teaches residents and medical students about Integrative Medicine in the office, and via lectures at the University of Colorado. He is listed as one of the few 5-star family doctors in Denver Magazine as well. Dr. Grover completed additional Board Certifications in Anti-Aging Medicine, and Integrative Holistic Medicine, giving him the skills for integrating cutting edge modern medicine and complementary (alternative) therapies into patient care.